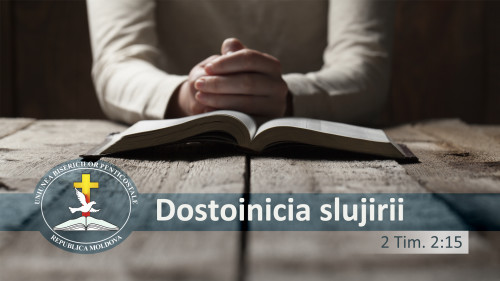 Wish you many blessings from God in the new year 2020!
We inform you that during 03-07 February 2020, the seminar will be held, in which all ordained ministers and evangelists responsible for churches and groups are invited to attend.
The seminar will take place in the building of the «Light-World» Church in the town Balti, Decebal str., 144.
The topic of the seminar is: «Approved ministry» (2 Tim. 2:15).
Each participant will be provided with meals and accommodation.
February 3rd
Arrival and registration - 1pm — 5pm;
Dinner- 6pm;
Seminar opening — 7pm.